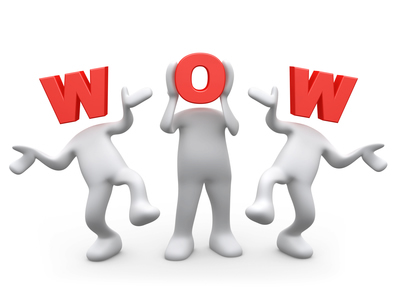 The special event callsign VK5WOW is available for clubs, groups or individuals to use for activities.  NERC has been allocated the callsign and is responsible for its use.  The intended use of the callsign is to convey 'the wow factor' of the hobby.  Ideal activities would include some kind of public interactivity.  A STEM activity would be an ideal candidate.
To reserve a time slot, please contact Stuart VK5STU.
The current roster is as follows:
---
DATES                EVENT                CONTACT           DETAILS
---
SCHEDULED EVENTS
21/6/17                STEM                     Peter VK5PX          STEM NERC event TTG Library
PAST EVENTS
19-21/05               WIA AGM              David VK5KC
14-21/05                                                 Andrew VK5CV  630M Band WSPR
15-16/05                                                 John VK5BJE HF SSB and Digital afternoon and evenings
14/5/17                                                   Steve VK5SFA 80m, 160M evening/night + 160M callback in the morning.
13/5/17                                                    Paul VK5PAS HF SSB
11/5/17                                                     Nigel VK5NIG DSTAR PortB/C  (1045 – 1130 local)
9-10/05                                                    Garry VK5ZK any mode or band from 160mx to 1.2ghz.
6-7/05                                                      Grant VK5GR HF Digital (9pm Sat to 12:00 Sun)
6/5/17          HARRY ANGEL SPRINT Steve VK5SFA 80m CW & Grant 890M SSB
5-8/05                                                      Wayne VK5APN 2M digital and CW late afternoon-night
5/5/17                                                       Chris VK5CP HF SSB and Grant VK5GR HF Digital
2-4/05                                                      Grant VK5GR   7pm-2am for digital and SSTV 80-12m
28/4/17                                                    Paul VK5PAS   Monarto CP (afternoon-evening)
23/4/17                                                    Theo VK5MTM   JT65 on 15m, 20m and 40m portable
23/4/17                                                    Paul VK5PAS    Cooltong CP 5CP-046 & VKFF-0823)
20/4  to 21/4                                          Grant VK5GR   all HF bands digital modes only
13/4 6pm to 18/4 8am                         Grant VK5GR   all HF bands digital modes only
7/4/ 6pm to 10/4 6am                         Steve VK5SFA   80 and 160m
7/4/ 6pm to 10/4 6am                         Grant VK5GR    40/30/20/17/15/12/10m Digital Modes                                                                                   Segments only
---